Starting more than 20 years ago Don Quijote is proposing exclusively imported handcrafted leather-boots from Mexico and from Spain in Milan. Moreover, you will also find men's and women's leather garments, belts, buckles, hats and other accessoires. Don Quijote has dressed showpeople and rockstars, but above all, it has introduced Italy to the fascination of the most traditional Mexican and Spanish handcraftet clothing. The atmosphere of these two countries is waiting to conquer you.

The wholesale office is reachable at
+34 610807157 or +39 348 7066978.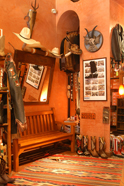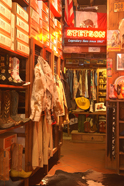 Photos by Francesca Sancassani